01
A completed, signed Claim Form
02
An Itemized Bill from your Medical Provider
03
Your Primary Insurance EOB (Explanation of Benefits)
It really is that simple. Once you've gathered the three necessary documents, you can submit your claim via mail, fax or email. And should you have further questions, just click the + signs below to learn more.
What is required to file a claim?
There are three important documents we need to process a claim:
A completed, signed Claim Form
An Itemized Bill from your Medical Provider
Your Primary Insurance EOB (Explanation of Benefits), if applicable according to the policy*
* Primary EOB's are only required as applicable dependent on two things:
1. the type of plan NAHGA processes for the policyholder.
2. If you have a primary insurance plan, dependent on the type of policy you have we could be primary to that plan.
How do I submit the required documentation?
Documents may be transmitted to NAHGA in whichever way is most convenient for you:
Mail: P.O. Box 189, Bridgton, ME 04009
If you are a provider, by our Electronic Payer ID: #67788
*If you are a student-athlete, please follow your school's instruction on how to report your claim.
What is an itemized bill?
An itemized bill is a detailed invoice including the medical provider's billing address, diagnosis codes, procedure codes, date of service along with the patient's information. Your medical provider can provide the itemized bill. They will typically utilize a CMS 1500 form (HCFA), a UB04 insurance billing form, or a ADA Dental Claim form. A HCFA is a common form utilized by a physician, and a UB04 is commonly utilized by a hospital facility and outpatient surgical facilities and these forms have all of the necessary information required to consider a claim payment.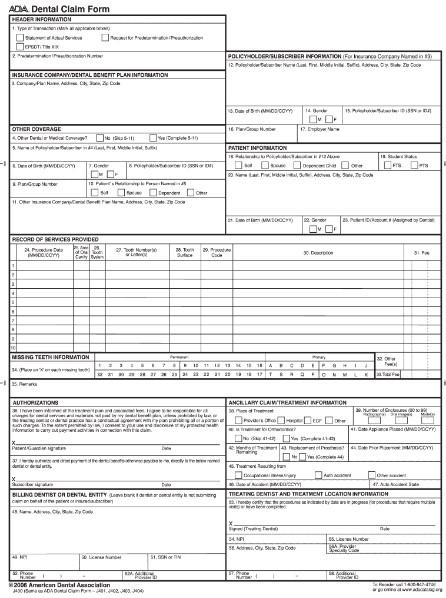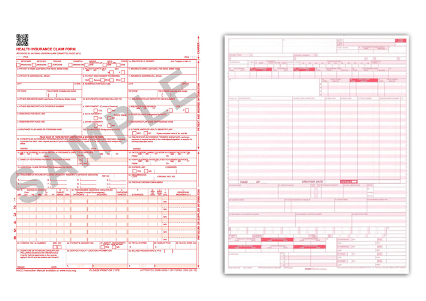 What is an Explanation of Benefits (EOB)?
The Explanation of Benefits form is produced by your primary medical or dental insurance company, and explains the status of processing (payment, denial, etc.) with affiliated reason codes and explanations.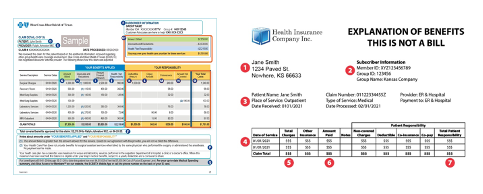 A "claim form" is an initial notice of injury. It provides the injured person's information including name and contact information along with the details of the accident, sickness, etc. This form initializes the claim process. Claims cannot be processed by NAHGA until a completed claim form is received.
Do I need preauthorization?
No, preauthorization is not required.
How do I confirm eligibility and benefits?
Please contact us at 800-952-4320 or customerservice@nahgaclaims.com to obtain eligibility and benefit details. Our Customer Service Representatives will happily provide the information needed.
What if I already made a payment on a claim?
No problem! Just submit proof of payment (receipt, copy of check, etc.) along with the other required documents for claim processing and NAHGA can reimburse you for your payment! If proof of payment is not received prior to processing the claim, payment will be sent to the medical provider and you will need to request reimbursement from the provider.
When will my claim be paid?
As soon as we receive a completed claim form, itemized bills (hcfa/UB04) and corresponding EOB's, your claim will be put in line for processing to be considered by one of our licensed claim adjusters. If there is missing documentation or if additional information is necessary, the claim process will be delayed.
How can I check status of a claim?
NAHGA's online All Access Portal is available 24 hours a day, 7 days a week and offers real time status updates!
Our highly experienced Customer Service Representatives are also available M-F 8am-4:30pm EST, and can be reached at: customerservice@nahgaclaims.com
What if the answer to my question is not here?